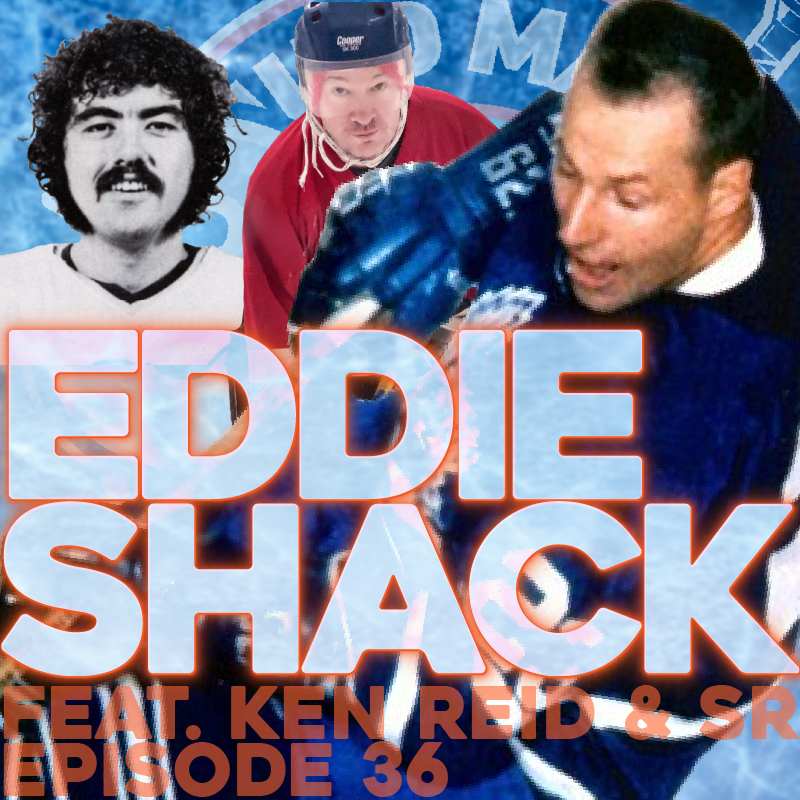 Clear the track, here comes Shack! We've got the legend that is Eddie Shack on the show this week and bring on some beauties to help us out with it.
Before the theme song even finishes we dive into some serious music talk with the one and only Terry Ryan Sr. Eventually Chuck shows up and we talk about some hockey, particularly Milan Lucic and everyone being upset at him for doing what he's specifically paid money to do. 
Then we make way for 3 time All Star and FOUR TIME CUP CHAMP Eddie Shack. Eddie has just written a new book with the help of (friend of the show) Killer Ken Reid, Evanka's friend. Eddie wows us with some incredible stories of unjust penalties, Rocket Richard, and losing his license at 13. 
This one is incredible.
There's a whole bunch more, including Mike & Chuck geeking out about jerseys once the room clears, but oh boy, you don't want to miss this week's 3MI brought to you by HeadCheckHealth.com
Archive, shop, & more at 3MIPodcast.com